Valentines

Following on from our "Sentimental Journey" memory theme, The Dunmuir Hotel in Dunbar is collaborating with Tempo to present a romantic, nostalgic evening during the week of St Valentine… Friday 17th February.

This Cabaret Dinner event will provide a relaxed and pleasant atmosphere where patrons can enjoy the Dunmuir's excellent cuisine against a background of romantic popular songs, past and present, and the choice to dance along with Tempo's singers.

Banish those February blues and come along to The Dunmuir Hotel on Friday 17th February (7.30pm for Dinner at 8pm). Booking details below. Reservations should be made directly with the Dunmuir Hotel.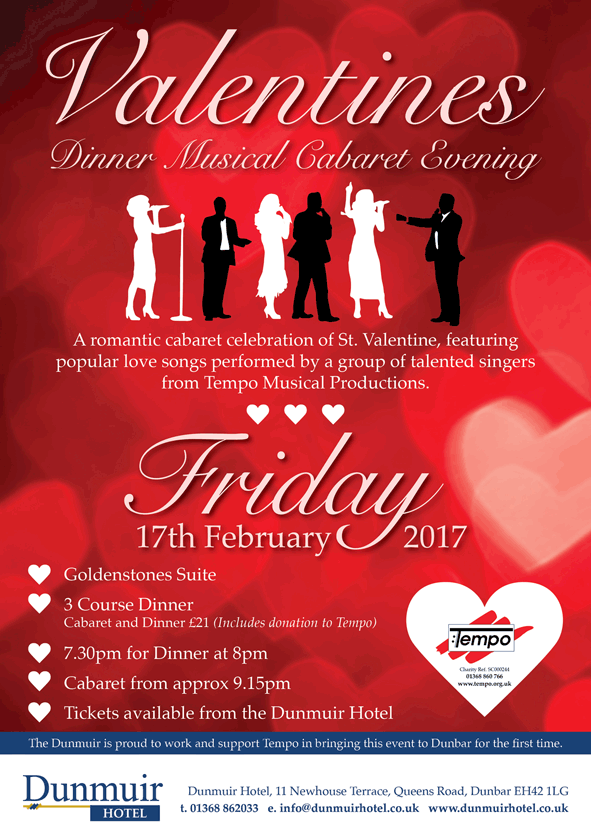 Download a flyer